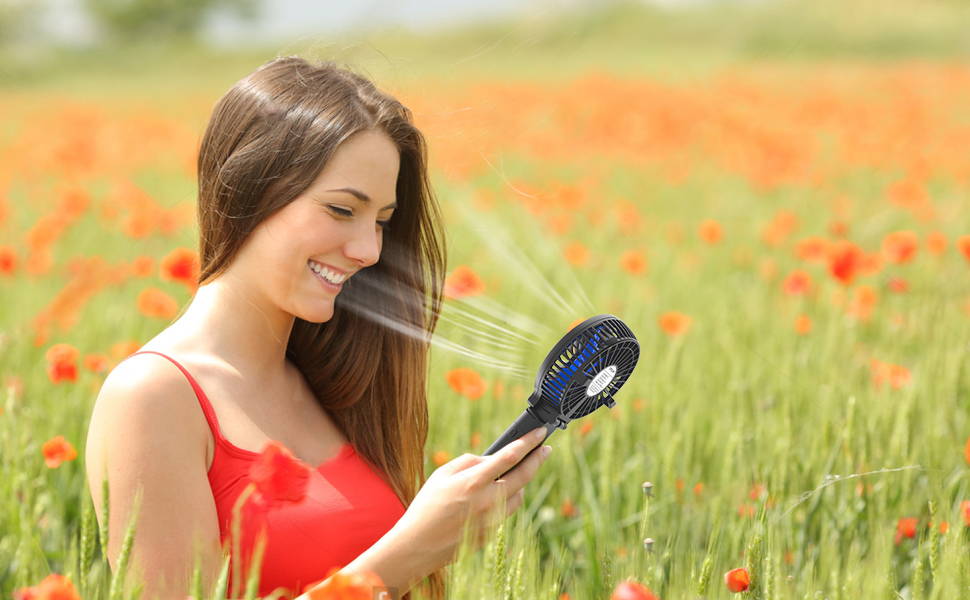 This portable fan is perfect for any occasion, it can be used when you go Camping, Picnic, Fishing, Shopping, Barbecue Beach (At a party or on a night out.)
Long Working Hours and 3 Speeds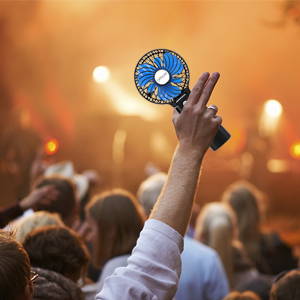 With a 5200mAh battery pack, the OPOLAR foldable fan works for 5 to 20 hours per fully charge and 500 charge-discharge cycles.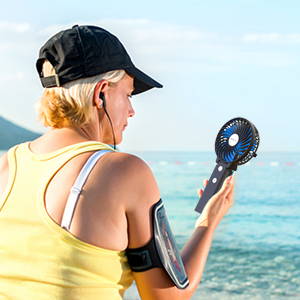 4 Inch palm-sized mini handheld fan makes no pressure to take it anywhere you like. It is very easy to hold in hand or fit into your handbag while on-the-go.
5200 mAh Battery and strong airflow fan would not let you down.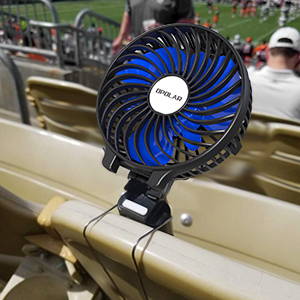 Smart foldable design, use it while studying, working, sleeping, playing computer games, only occupy small place. Also, the metal clip can make it clip on something device like office board or calendar and so on.
please note the fan only can be charged via the USB port on the Battery.
Please remove the BATTTERY CAP before attempting to connect the two pieces.