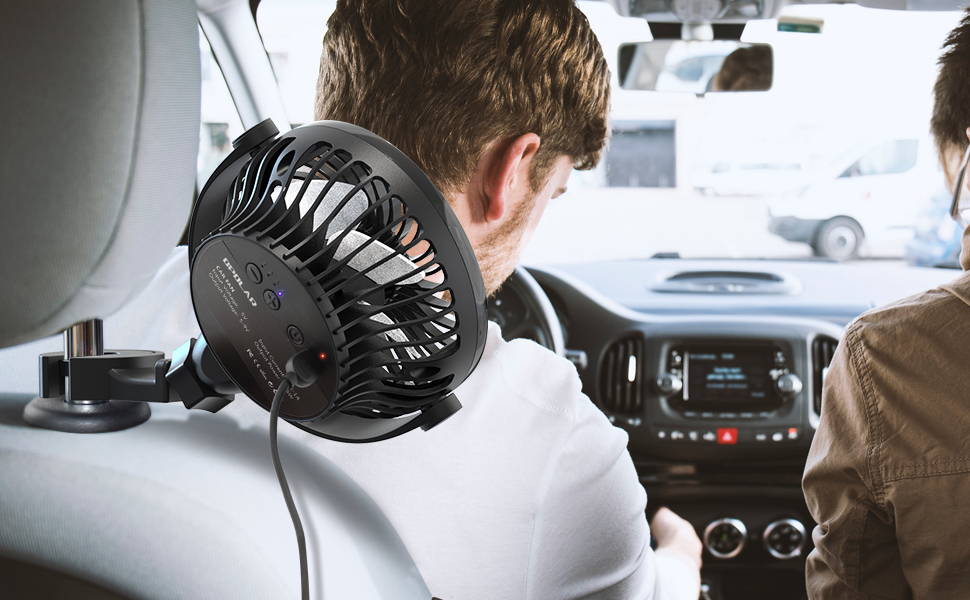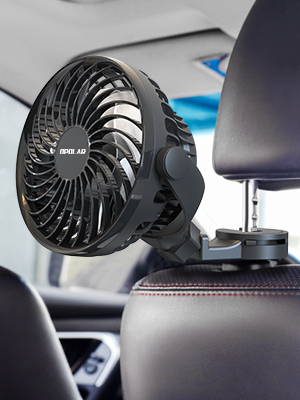 Keep you cool in your car
Wanna take a ride on your summer holiday but give up due to the heat? Do not feel sad. Choose OPOLAR car fan, it is very helpful in beating the heat in your car and give you a cool trip.
This fan is ideal for car without AC or with horrible AC. The 360 Degree Rotation makes sure the cool air could delivery to people in front or in back seat. It also can be used to cool your pet. With the creative hook, the USB fan is ideal for a lot of scenes, such as hung on the wall, pet creates or tents.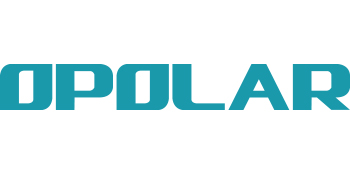 Durable Hook
Four Speed Settings
Strong Airflow
Energy-saving
360 Degree Rotation
USB Powered
Quiet Operation
Long USB Cable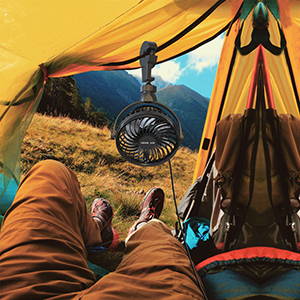 Hung it in the tent with the help of its hook, the fan could work by plugging it into a portable charger.
Our fan is very helpful in fast circulating the hot air in the tent.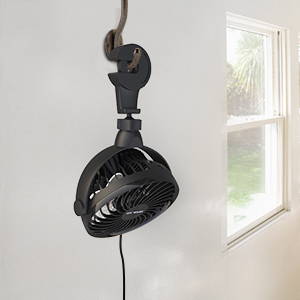 This fan can be regarded as a wall fan The hook applies to a lot of scenes. For example, it can be regarded as a wall fan; it also could hung on the create of your pet to save your pets from hot flashes.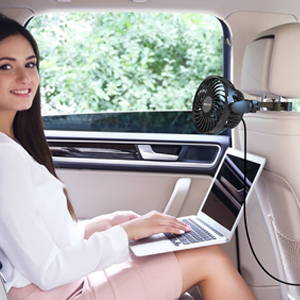 With the creative hook and 360° rotation of head, the fan could blow the air to any corner in the car, not only to driver, but also to passenger in the back seats.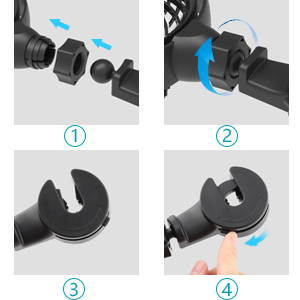 1. Put the nut on the screw and push the ball joint in.

2. Tighten the screw.

3. Before clipping the fan to your seat, please make sure the hook "unlock".

4. Look the hook.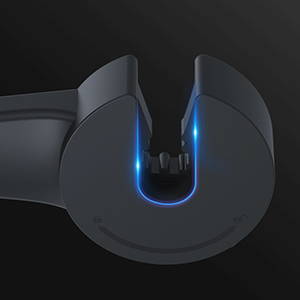 The soft rubber is embedded in the hook to avoid any scratches on your head seats and any loose.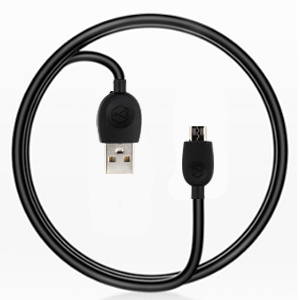 The micro USB cable is very long (59 inch) and is enough to meet your needs in every situation.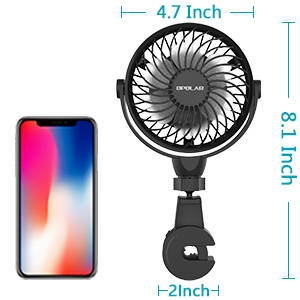 The fan is space-saving, therefore it will not interfere your vision when driving and easy to carry around.