T-shirt sticking to hot, sweaty bodies.
In such a case, turning off the T - shirt and sending a wind with a fan or a portable fan makes you feel fresh at once.
Do not you think it would be nice to be able to continue the wind in the body and keep it cool even if you are moving by hand?
So, this [no-frills USB rechargeable waist fan "waist belt fans"] comes in!!!
The OPOLAR waist fan with 5000 rpm high-speed rotation of the fan is operated in 3 level speed control. 4000 mAh long-reigning lithium-ion polymer rechargeable battery power supports you with 15 hrs of service at low speed. This personal fan can be clipped in the pocket of your or can be strapped as a necklace. It can be charged from any USB enabled device or socket. You can carry this fan to any of your outdoor activities. A perfect small fan accompany you to different outdoor or indoor activities, such as hiking, bikes, climbing mountains and so on.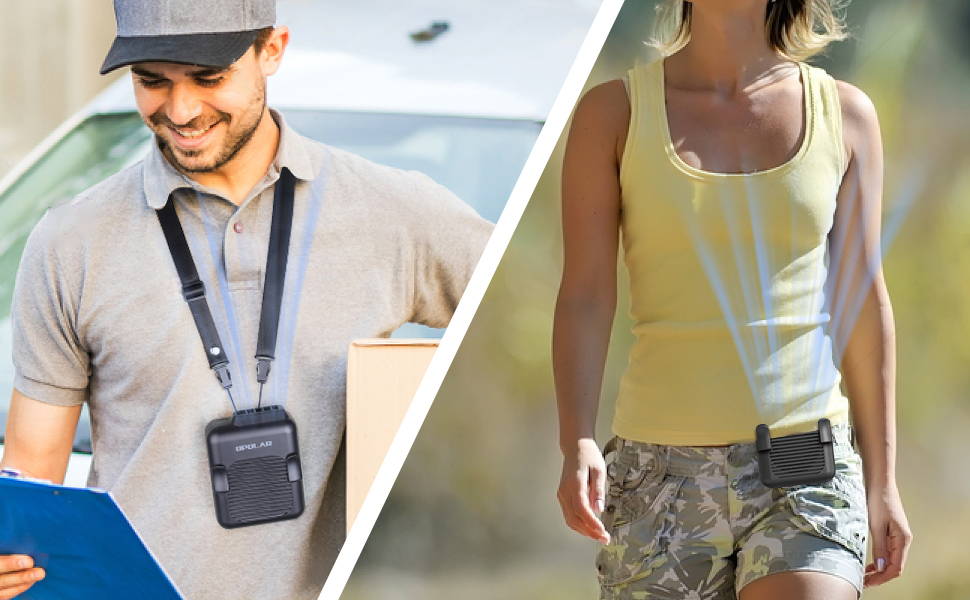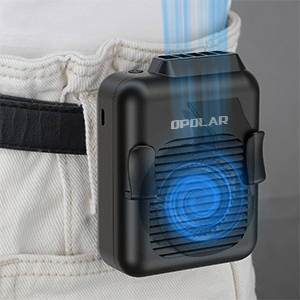 The fan has a Turbo design which could aspirate and eject airflow at maximum intensity. Rectangular air outlet could speed up air flow and reduce the noise at the same time. Even when running at the speed of 5000rpm, the noise produced is less than or equal to 42db. This allows you to use this fan at any silent place very comfortably.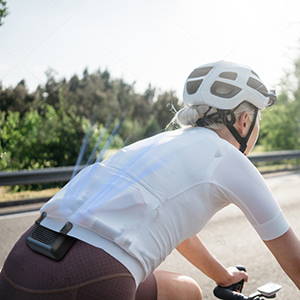 One Fan with Multiple Uses
The fan acts as a walking cooler as it is easy to carry in various occasions like biking, climbing mountains, hiking, while your hands remain free for other activities.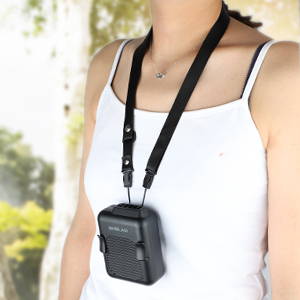 Waist clip on and Necklace
Fitting this OPOLAR mini waist fan around your neck with a strap is the fun to use this fan. The smaller size and ultra-lightweight(0.37lb) allow it to get clipped with your trousers along the waistline. Due to its feather-like weight, wearing it on the neck or the waist is hardly a burden.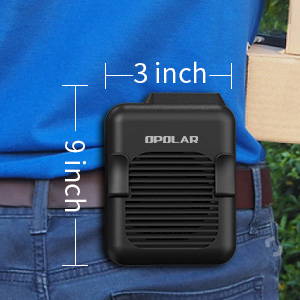 With a length and height of 3*9 inch (L*H), the design of this OPOLAR mini waist fan has been made very small. Wear by clipping or hanging, do your work freely with this high-utility enabled fan without any additional effort, saving space and energy.