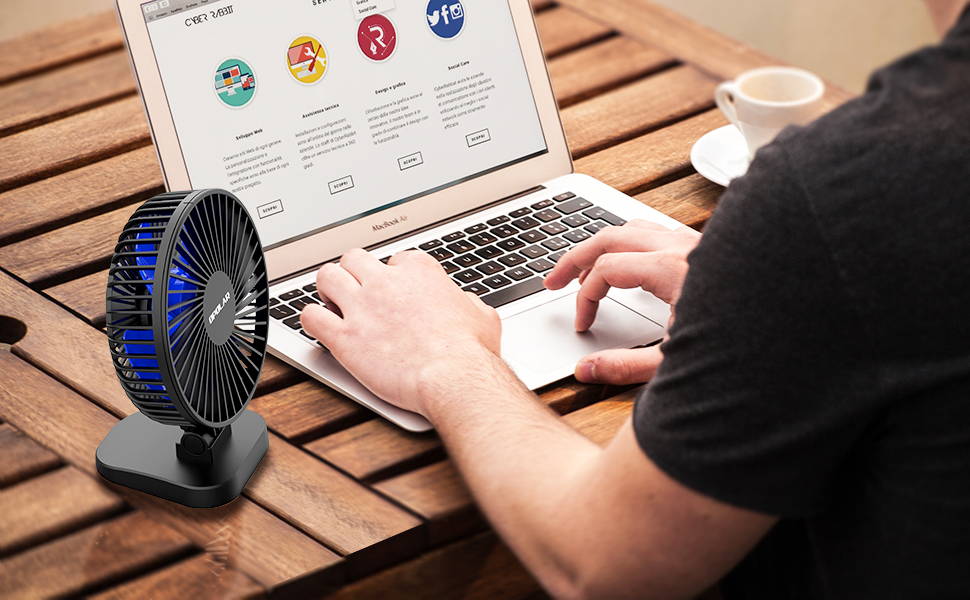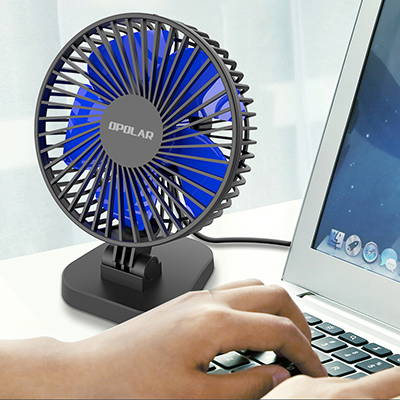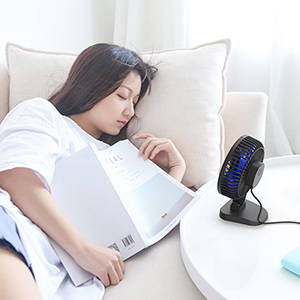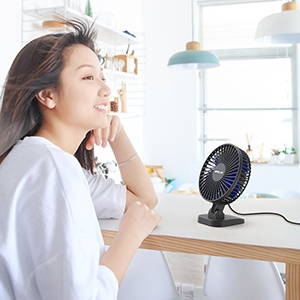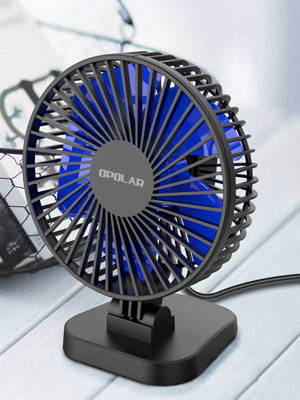 OPOLAR Small USB Desk Fan
Take your hot flashes away
Feel hot when working or studying on front of a computer? Wanna a small fan but with powerful airflow?
Then go to OPOLAR newly designed USB fan. It will be a must of your office supply. Not only is it quiet,but also it has 3 different speed settings and easily plugs into a USB. To direct the air to your face by adjust the fan head.
With this little cute fan, you will never feel hot again. Farewell to office heat.
3 Speed Settings
40° Head Rotation
USB Powered
A Simple on/off Button
4.9 feet USB Cable
Small but Powerful
Whisper Quiet
Energy-saving
Space-saving
Easy to Operated
Stable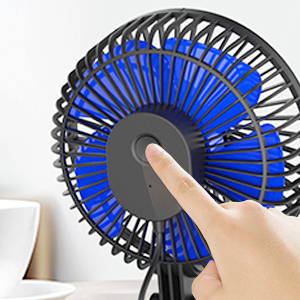 Only equipped with one button, it is easy and simple to operate.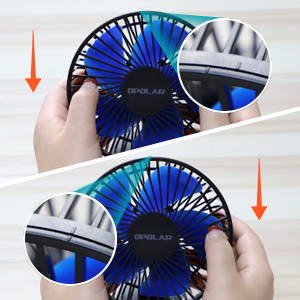 The front cover is removable, which is very helpful to clean the fan blades.
1. Put both of your hands on the fan cover and press it anti-clockwise.
2. Put both of your hands on the fan cover and press it clockwise.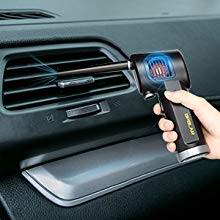 Four rubbers on the base to reduce the noise and vibration and protect any scratches on your table.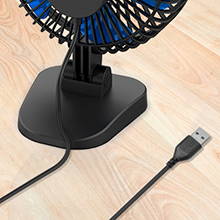 The USB cable is 1.5 meters/ 4.9 feet long. It is enough for office use.

There is no related products to display.