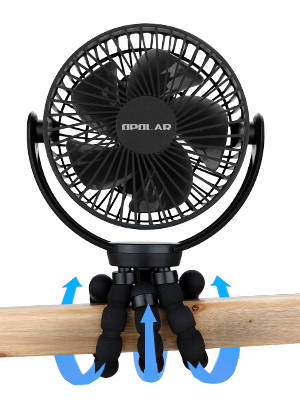 OPOLAR 2020 New Battery Operated Flexible Tripod Fan
This 2020 newest flexible tripod fan is an upgrade of the clip fan. Larger blade with advanced aerodynamic mechanism make this fan can generates a stronger airflow than old version. With new back housing structure design and new blade materials, winds become quieter than never before.
Whether you're using it in your home or outdoor, treadmill, office, school, RV or dormitory, flexible tripod can place the fan almost anywhere without scratching the surface.
Unique Flexible Tripod Design
Stronger Wind & Quieter Airflow
5V/2A Fast Chargin
Upgraded 5200mAh Rechargeable Battery
Multi-usage scene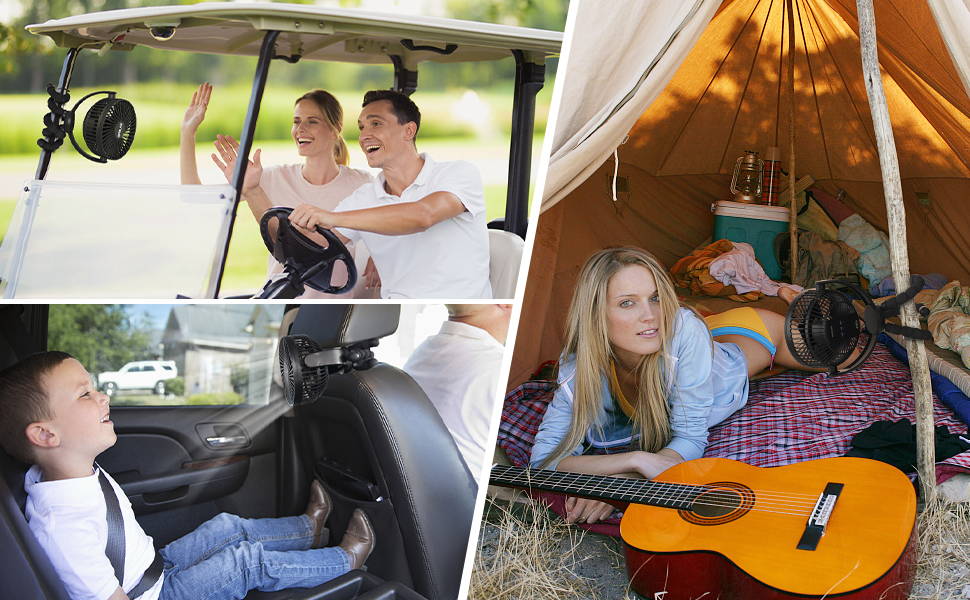 More Powerful for More Usage Scene

This newest flexible tripod fan can be used as a handheld fan, desk fan, upgraded clip fan for golf cart, car seat, camping, beach, treadmill, stroller, bedside, crib, ect. Besides, it comes with stronger wind, longer battery life, shorter charging time, quieter operation.