OPOLAR LC-06 laptop cooler features heat sucks design to maximize CPU and GPU performance,and it means you'll enjoy total stability during the most intense battles! It is the best way to keep your laptop cool and free from overheating.
Innovative & compact design, LED temp-display,13 different fan speeds and two-way installation make this cooler stand out from the rest. Your gaming laptop and Nintendo Switch will thank you as stays cool while you do intensive activities like play games, watch HD movies, or run a large number of applications.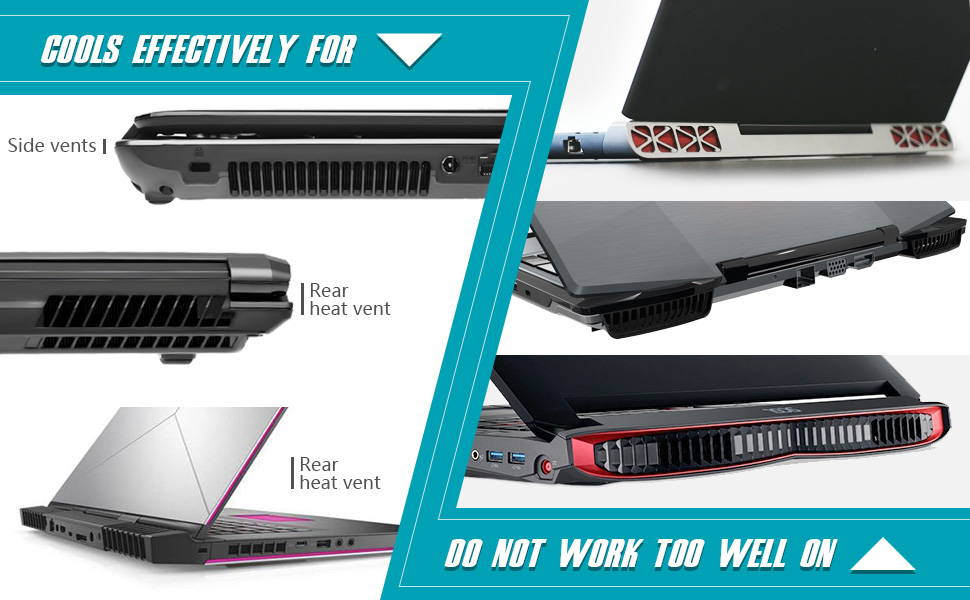 Your laptop should meets the below two requirements:
1. If there is a side or back vent on your laptop and its size does not exceed about 4.6"L x 1.6"H; Besides, the shortest silicon shroud is 3.3 inch, please make sure that it will not cover your any important port. If the vent is on the back, please notice that our cooler will cause your lid open about 135 degree.
2.The bottom surface near the vent is flat to stick an adhesive mount.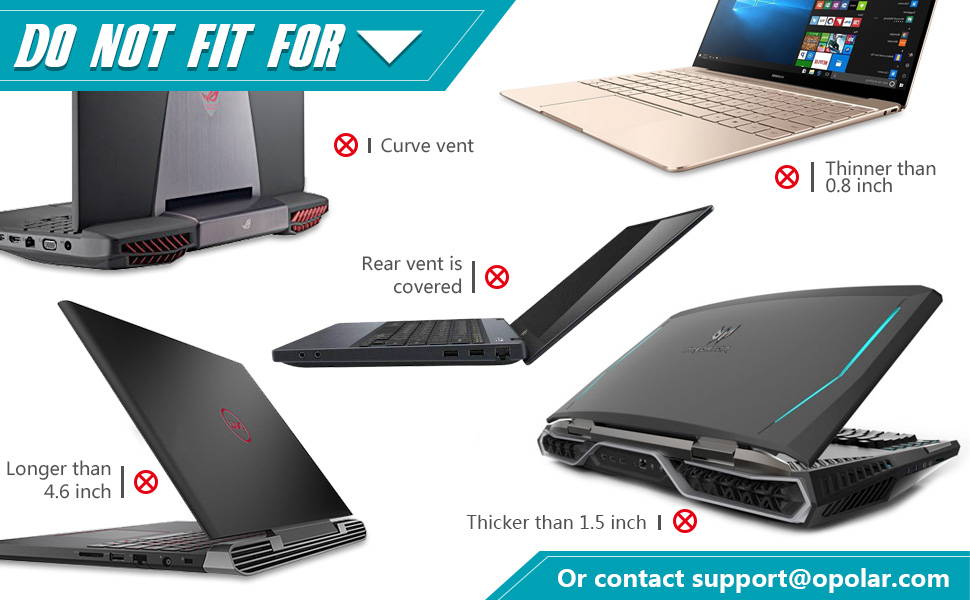 OPOLAR LC06 may not fit for the above laptops
Is it compatible with your laptop?
Please search the laptop model from customer reviews, questions & answers on the product page or send your laptop model or some pictures of your laptop side and bottom to OPOLAR support.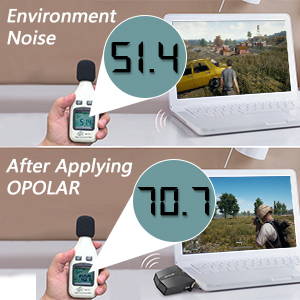 OPOLAR LC06 have 13 different fan speeds, 2 working modes. You can choose the wind as your wish, it is quiet operation in auto mode and the max. noise is less than 72dbm.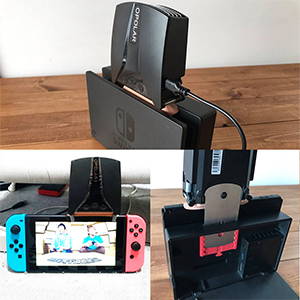 Rapid Cooling for Laptop and Nintendo Switch
The best cooler to ease heat dissipation in laptops, rapidly reduce both surface and internal temperature by 18 to 50 Fahrenheit degrees in minutes which is far better than cooling pads.Besides, our cooler also perfect for Nintendo Switch.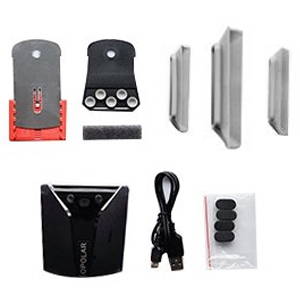 The cooler uses 3 silicone shrouds making it suitable for most laptops with vents on the sides or rear.

What's in package: 1.Laptop Cooler 2.USB cable(27.5inch) 3.Plastic fixed plate 4.Metal junction plate 5.Adhesive mount 6.4 pieces foot pad 7.3 silicon shroud(3.3, 3.5, 4.6 inch) 8.Dust-proof cotton 9.User manual