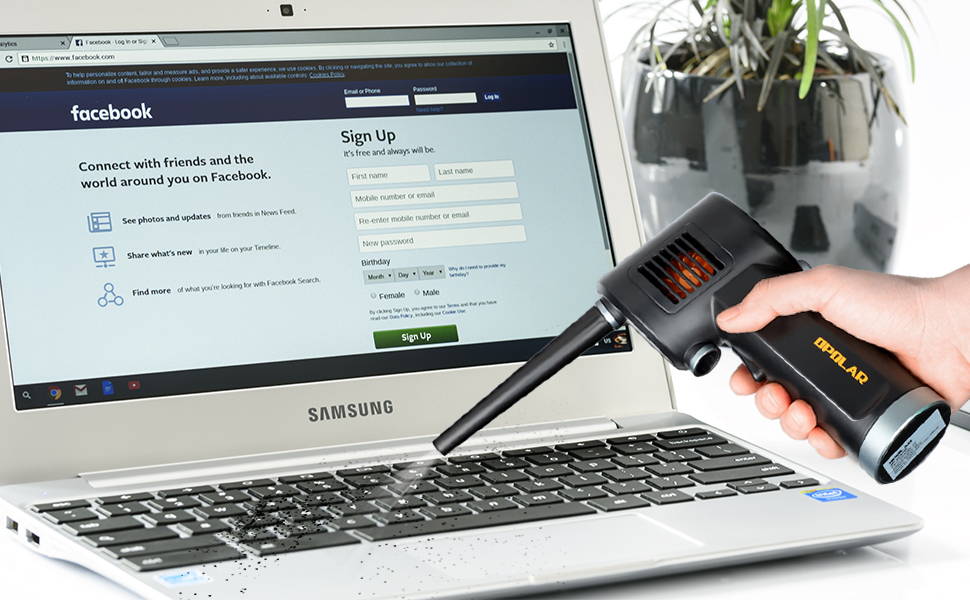 OPOLAR air duster is a comfortable and handy product staying away from the water cleaning of dust and dirt. It helps in cleaning away the smallest of the smallest dust particles in the high-precision instruments, for a wide range of usability in every concealed and narrow place where once you could not reach. This duster helps you clean up window and furnitures, automobiles' corners, air conditioners, sofa, pet's hair, printed circuit boards, medical devices, relays, contacts and connectors, computers, laptops and keyboards, switches and solenoids, electrical equipment, laboratory instrument, telecommunication equipment to electronic instruments and so on. This is the ultimate smart device for the day to day cleaning of the tiniest parts of your room or other equipment where the traditional cleaner cannot reach.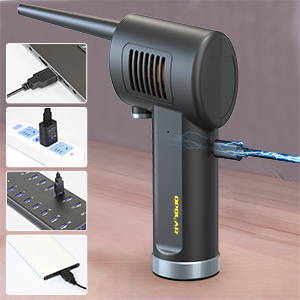 Convenient and multi-charging facility
This mini battery-driven duster can be charged with multiple USB port devices, such as the laptop terminal, the wall plug with an adapter, power bank terminal, etc. It ensures the charging to be easy, convenient, and energy saving.
There are three things we hate about disposable air canisters:
They get freezing and wet after a lot of use, throwing them away starts to be wasteful, and they can spray out spurts of liquid that leaves residue on your gear.
Can be used continually for over 30 minutes and will never freeze-up or cause frostbite.
Can be used at any angle.
No chemical residue danger to sensitive electronics.
The air duster does not produce any pollution.
NO CHEMICALS!
No greenhouse gasses!
If inhaled you would only be inhaling the same air you breathe.
No fear of inhalant abuse.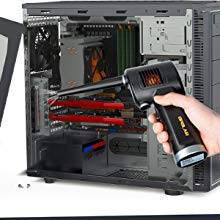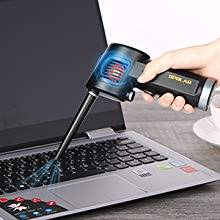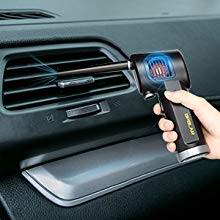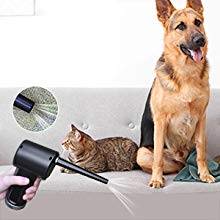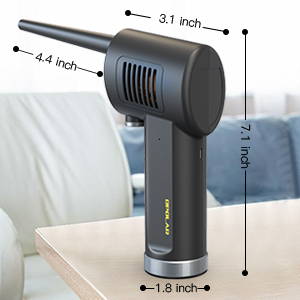 Portable, Powerful, and result-oriented Duster
This is a portable, powerful, and result-oriented duster. Just like your mobile phone, a full charge is all that can free the air duster from a cable connection making it convenient to move anywhere, even in your bag. It also ensures little power consumption with 10W current, which makes the duster more user-friendly.
It produces an incredible blast of air at over 33000PRM and runs for over 30 minutes straight.
A trustworthy brand

24 Hours Online Reply

High quality Standard

30 days no reason to return