Add Adequate Moisture To The Air & Avoid The Problem Of Dryness.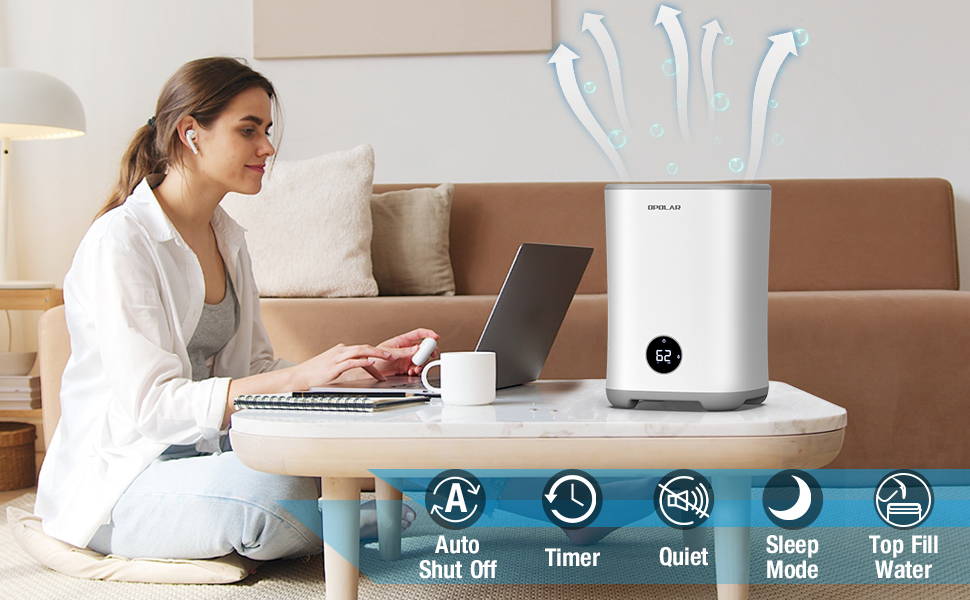 Dry air causes a lot of troubles in our day-to-day activities, starting from a bloody nose and itchy skin to static electricity. Thus having a suitable humidifier at your home or office will help you get rid of all these. OPOLAR Evaporative Humidifier is made with upgraded technology and filters to trap the impurities of tap water and provide you with a fresh and moist atmosphere. Its sensitive humidity sensor detector can adjust the humidity level as required. This product is mechanized in a way so that the surrounding becomes healthier and comfortable.
This product allows you to maintain the humidity level between 40%-60%, which is perfect for our body. Humidity level lower than that creates several hazards such as skin and eye dryness, static electricity, cracks in furniture, and many more.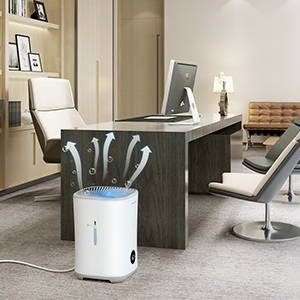 This machine operates on evaporative technique, converting water into nano molecules to moisten the air. Thus, in comparison to the traditional mist humidifiers, it does not create any leakage or mess.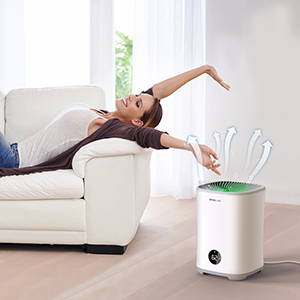 Humidifier for Large Room

With the output of 300ml/h, this humidifier can cover 400-600ft² of large areas.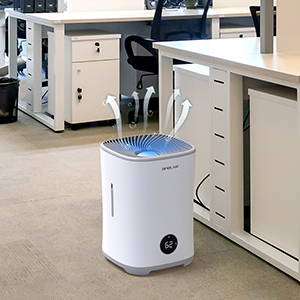 Its 3L water tank can work up to 17 hours, offering you comfort for the entire day.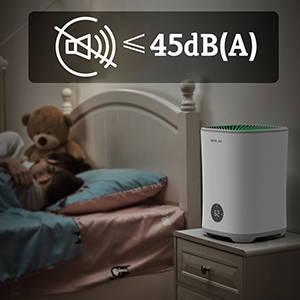 The advanced noise-reduction technology of this humidifier make sure with quiet operation, making less than 45dB of noise. Thus it is a perfect inclusion for nurseries, bedrooms, offices, and living rooms.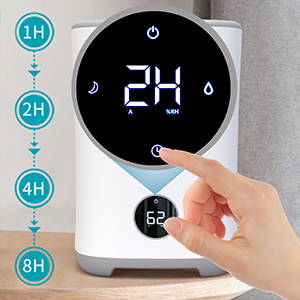 You can set the timer to 1h/2h/4h/8h, and the humidifier will automatically turn off after that period, saving energy.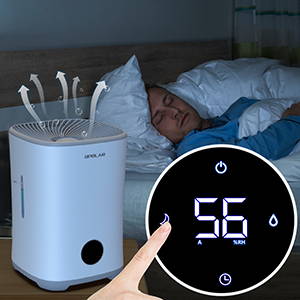 Its sleep mode automatically turns off the LED light, thus being a perfect fit for baby rooms and sensitive sleepers.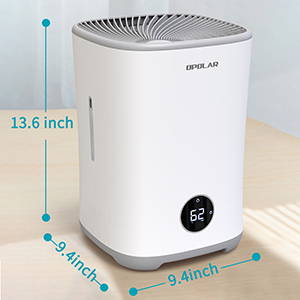 With the dimension of 9.4inch*9.4inch*13.6inch, this humidifier is suitable for bedroom, office, living room, and commercial stores.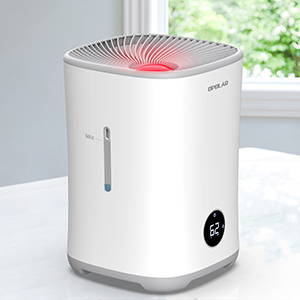 If the humidifier runs out of the water, it will automatically turn off, ensuring safety and preventing damage to the machine.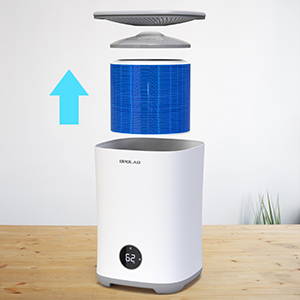 You can easily remove its filters and clean them.