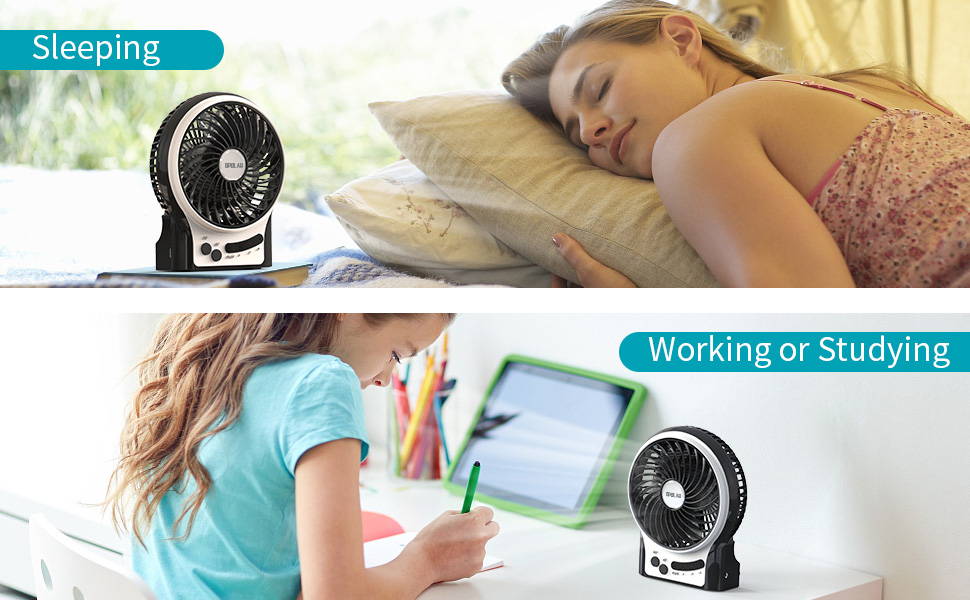 Suitable for Outdoor Events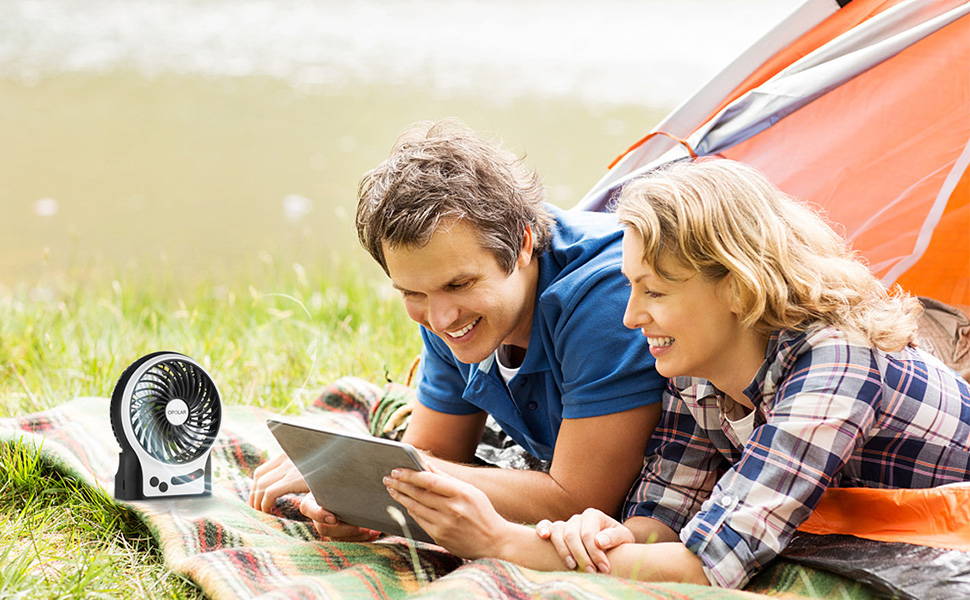 Long Battery Life-3 to 13 Hours
This compact travel fan has 3 to 13 hours running time per full charge and 500 charge-discharge cycles.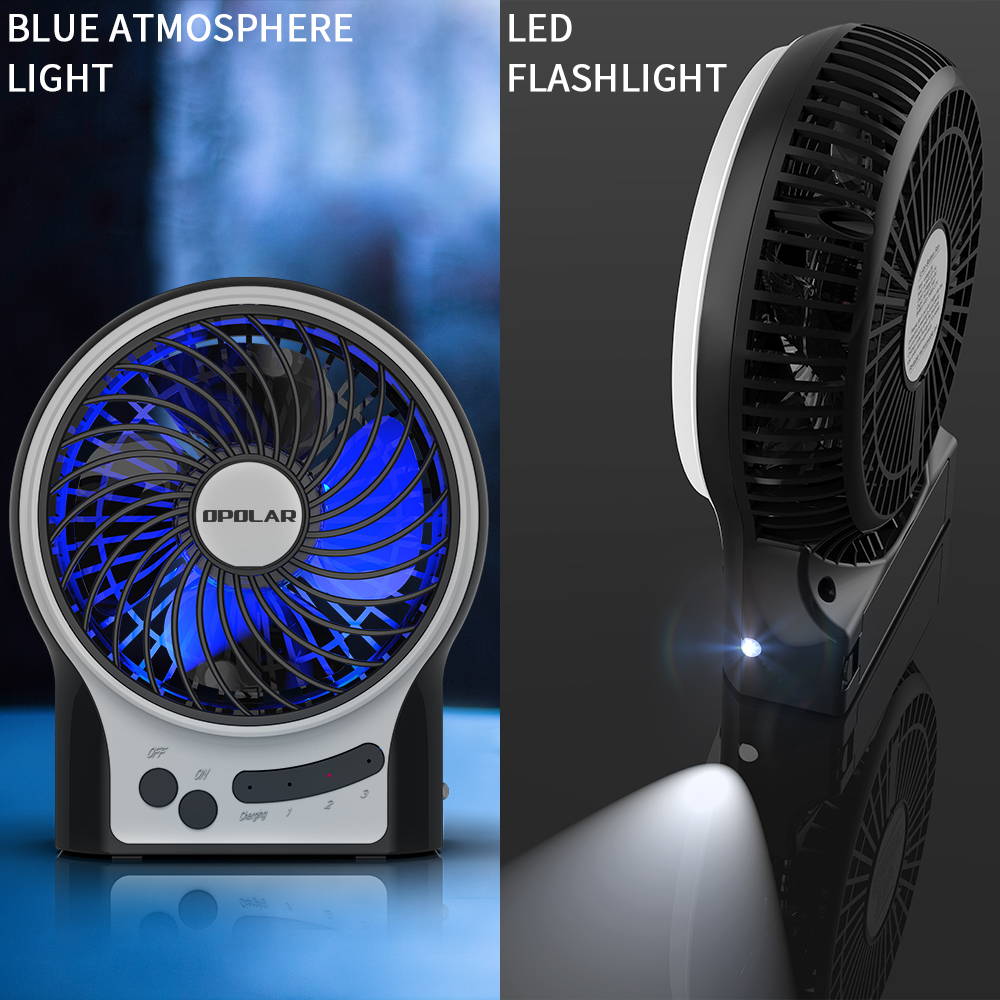 Internal light: Hold the "ON" button for several seconds while it is on at any speeds.
Sidelight: Press the "ON" button four times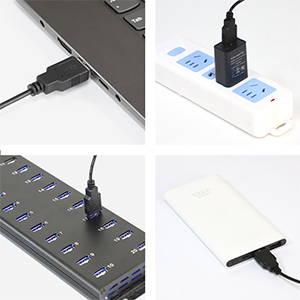 Besides running on battery, the fan also works with USB-enable devices, such as power bank, laptop, adapter and so on. It will never shut down.
Mini Size and Lightweight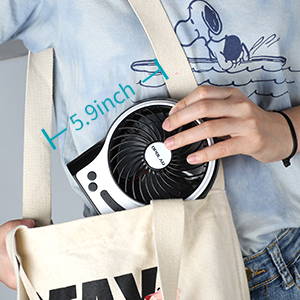 PORTABLE- It is so lightweight and durable that you can even put it into a small bag and take it anywhere with you conveniently.
Length:4.1 inch
Height: 5.9 inch
Width: 1.6 inch
Weight: 7 ounces
1* fan
1*18650 lithium battery
1* micro USB cable (3.6 feet)
1*user manual