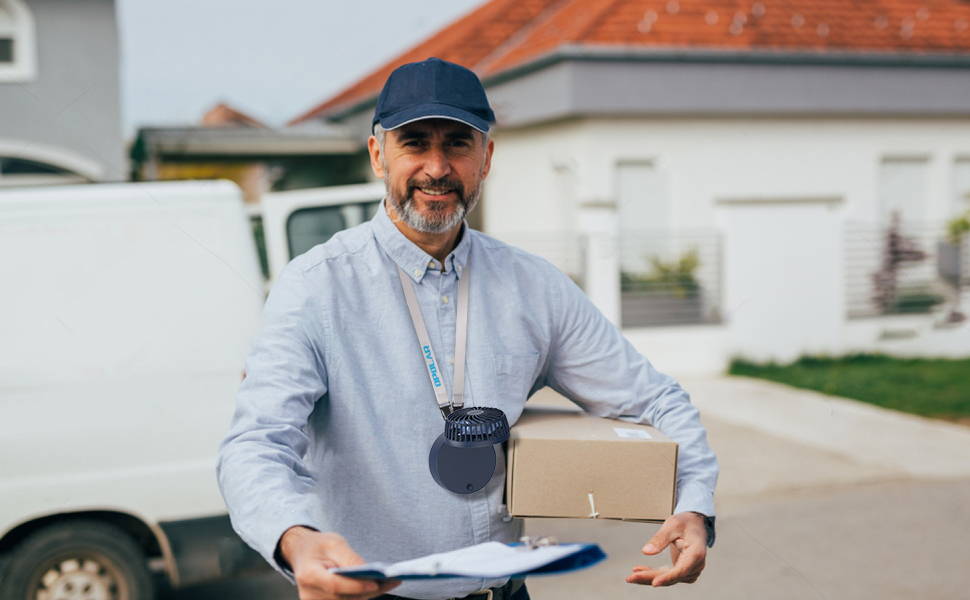 Dual Purpose – Rechargeable Fan and a Mirror Too
The portable OPOLAR Necklace Fan is perfect for cooling on-the-go, making it great for outdoor activities, such as a picnic; it can be used on your desk or your patio. Small enough to fit in a purse or pocket.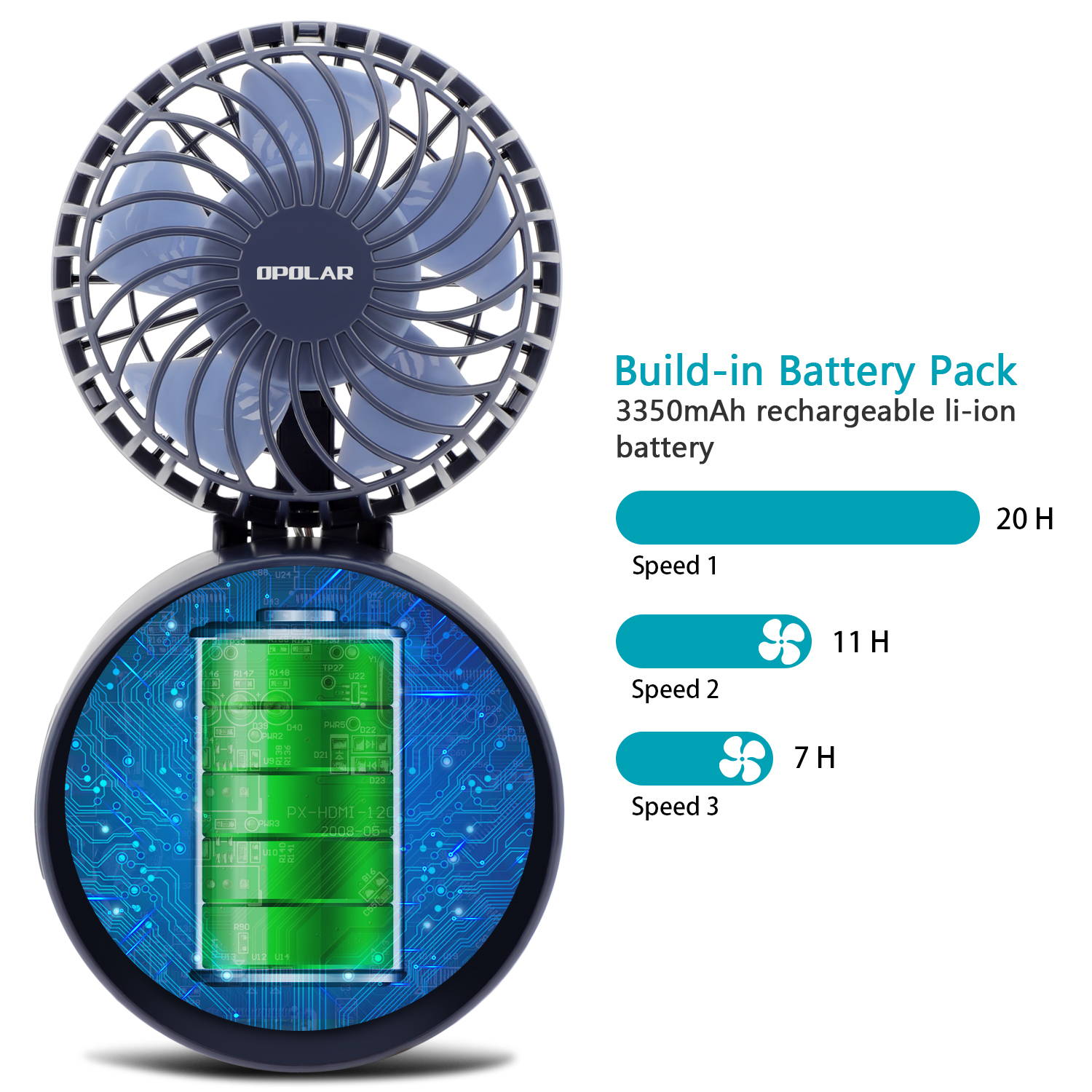 Even though the fan is small, it's working power is not small. The fan comes with a 2200 mAh rechargeable battery, which, once fully charged, works for 5 to 16 hours. The batteries are charged in about 4-5 hours only. Moreover, the battery is long-lasting as well.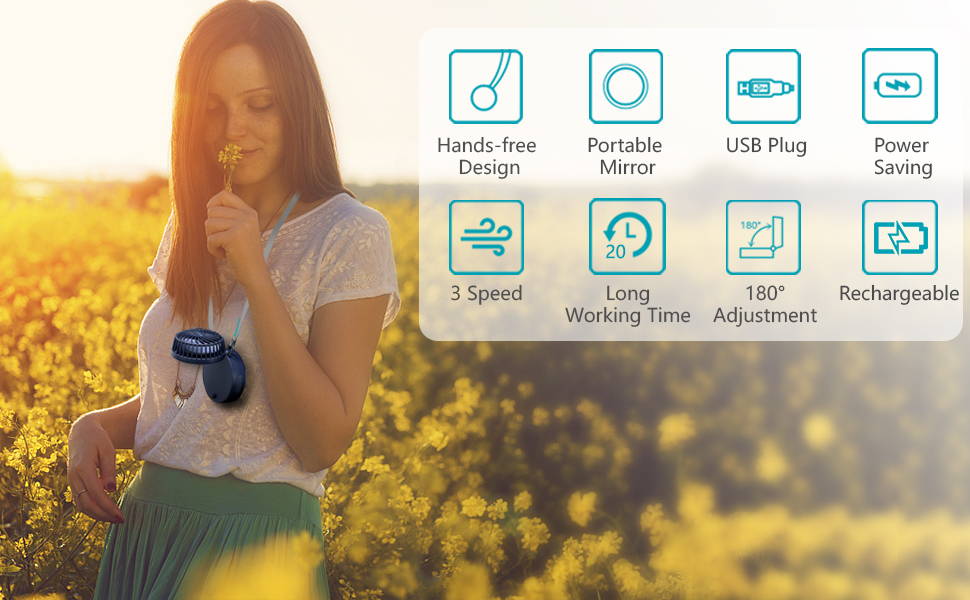 Don't worry about losing your makeup, exquisite fashion round mirror can enable you to easily freshen up make-up.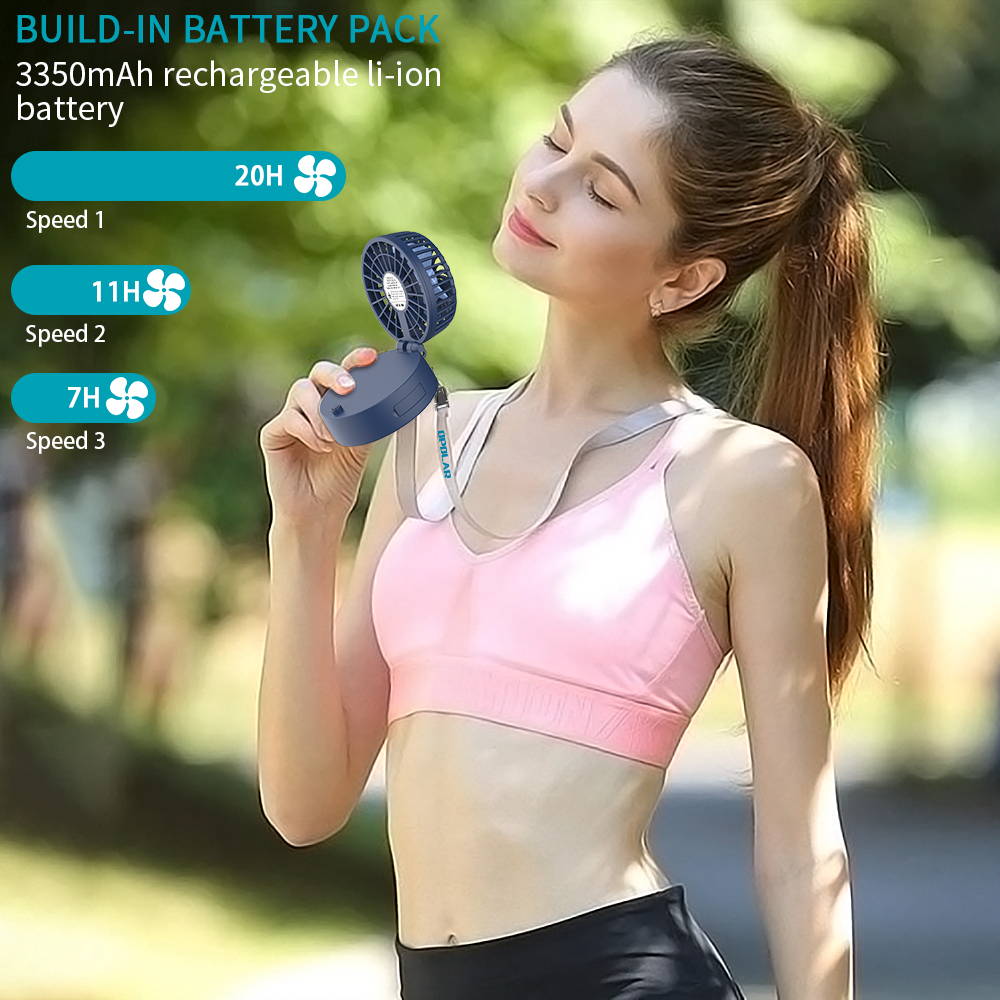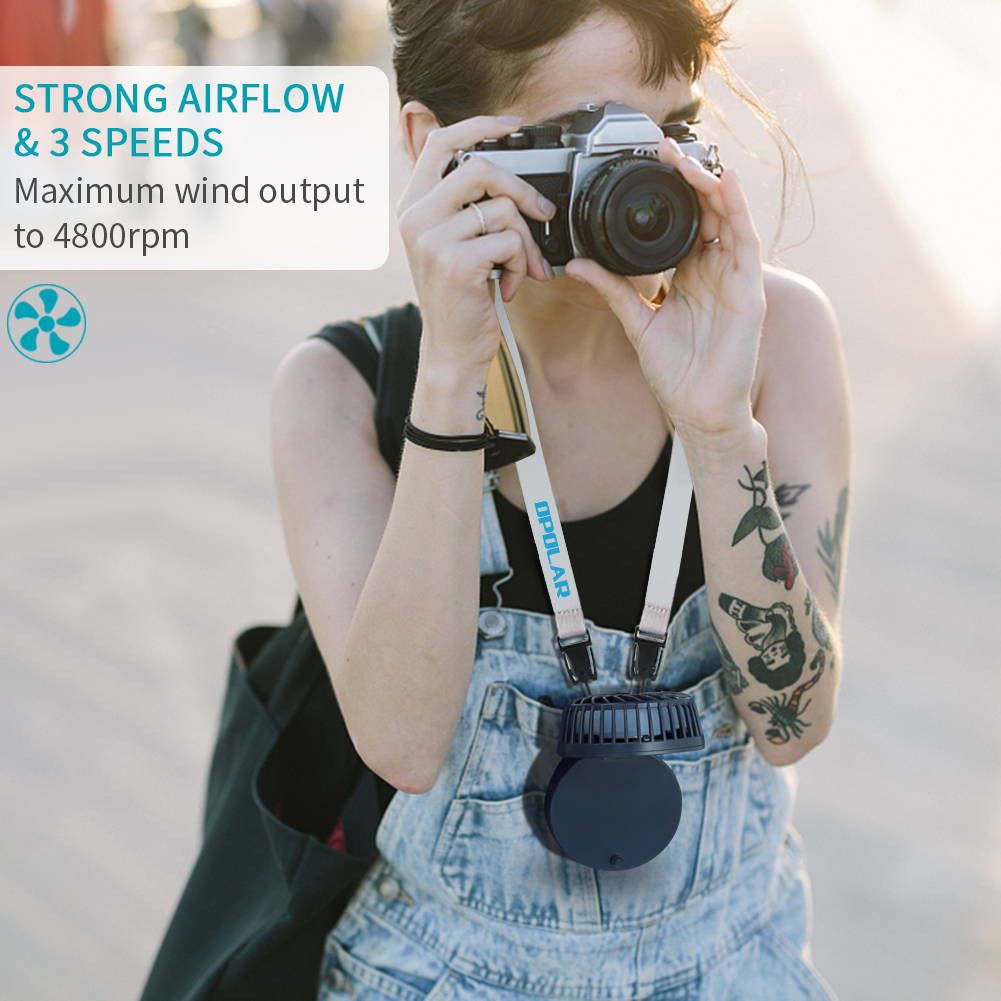 There is no related products to display.